June 28, 2021
Braces Friendly Snacking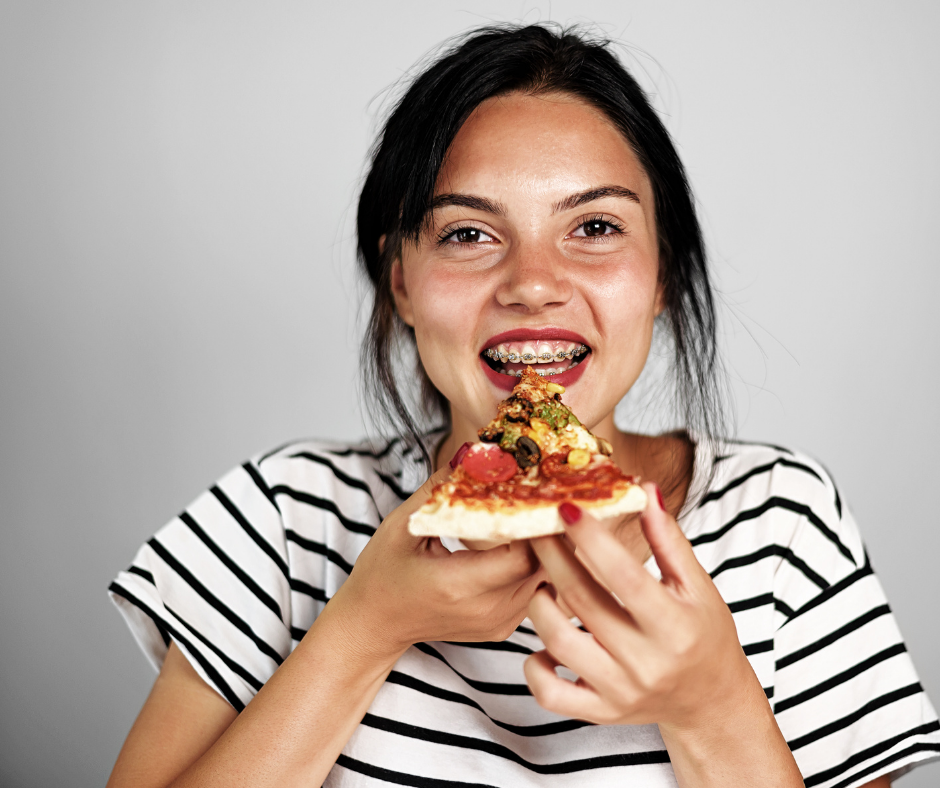 Just because you have braces doesn't mean you can't enjoy really delicious snacks! Below are some great ideas that are not only "brace SAFE" but also good for you and will probably be enjoyed by your family and friends as well.
Remember that any foods that are hard, sticky, and chewy should generally be avoided. If you have traditional braces with brackets watch out for these types of snacks:
Sticky candy and snacks- Gum, caramel, bagels, gummies
Crunchy snacks - Tortilla chips, ice, popcorn, pretzels
Hard nibbles- nuts, candy like lollipops,
Foods you bite into- apples, corn on the cob
Fear not… here is a list of great snacks and some recipes for delicious snacks that we guarantee will be favorites.
Soft foods are recommended. Anything sweet such as yogurt, Jello, smoothies are usually the go to and savory/ salty snacks such as hummus and bean dip with flour tortillas can be yummy.
Enjoy these recipes!
Nutty Over Chocolate Bananas Smoothie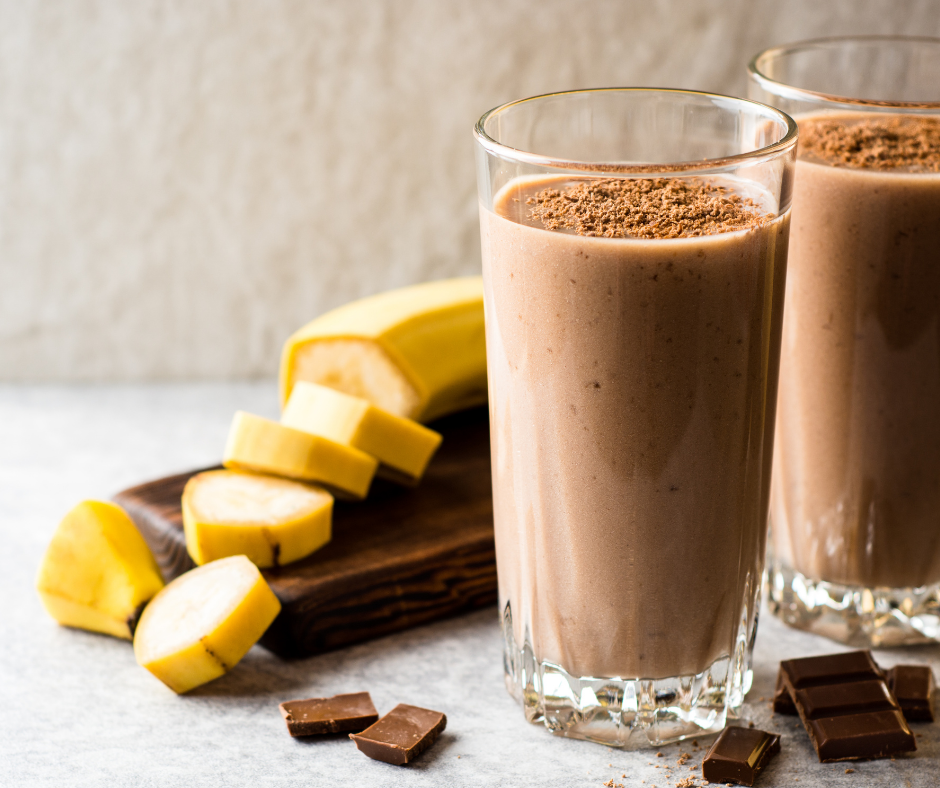 ½ cup smooth peanut butter
1 ripe banana
¼ cup cocoa powder
½ cup almond milk
1 tbs honey
1 tsp vanilla
½ cup protein powder (if desired)
1 cup crushed ice
Place all ingredients into blender. Mix on high until completely smooth. ** Watch for chunks of remaining ice- so blend well.
Super Quick Pepperoni Pizza Snacks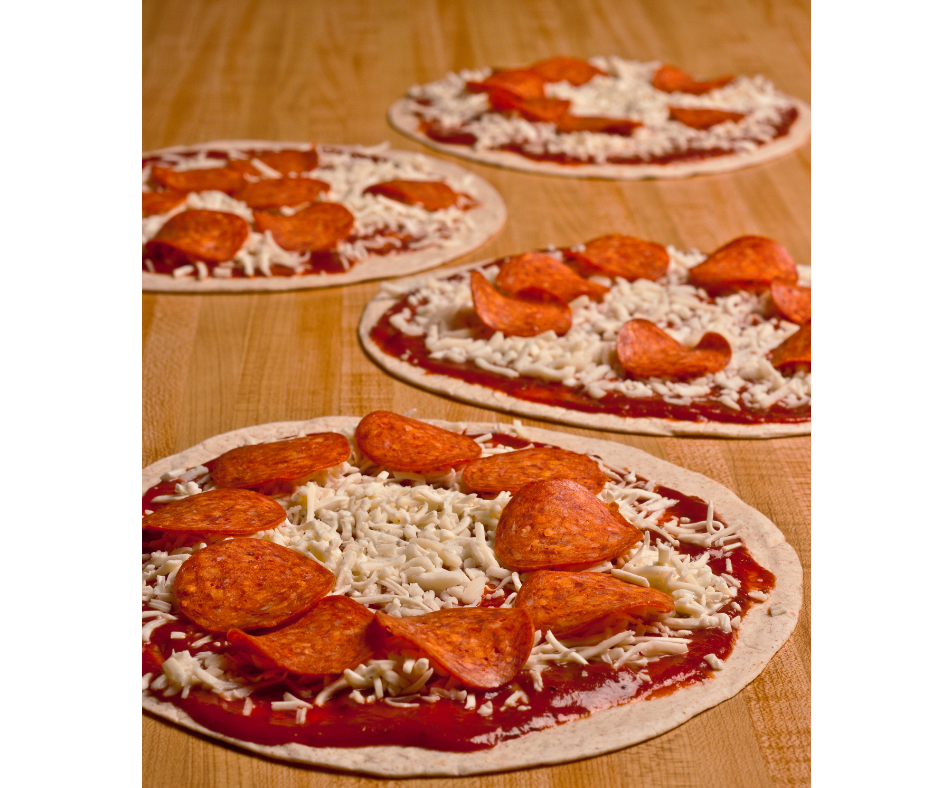 4 flour tortillas
½ cup marinara sauce
Pepperoni
Mozarella Cheese
Parmesan Cheese
Preheat oven to 375 degrees.
Place tortillas on a large baking sheet. Spray both sides of the tortillas with Butter flavored cooking spray.
Spread a couple tablespoons of marinara sauce on each tortilla. Add pepperoni to your liking. Same with mozzarella cheese and sprinkle with parmesan cheese.
Bake in oven for 10 minutes or until cheese has melted and is bubbly. Enjoy!
These are so easy and can be absolutely changed up to include your favorite toppings. Fun and Delicious!
Misuraca Orthodontics is one of the top choices in braces and clear aligners for families in and around the Baton Rouge area. We have offices in Prairieville, Central and Denham Springs for your convenience.
We accept all insurances and have flexible payment options to make getting braces easy and affordable for you and your family.
What's your favorite "braces friendly" foods? We would love to share your recipes with the Misuraca Family! Submit your recipe to:
robin@misuracaorthodontics.com
---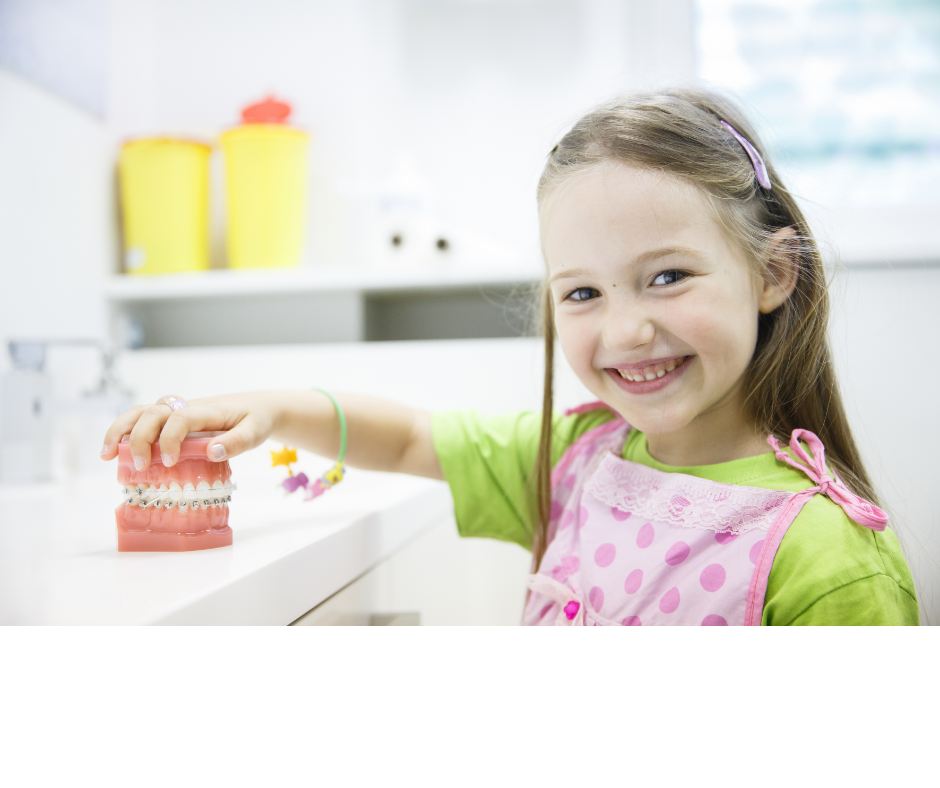 Why a Pre-Orthodontic Observation Program is Important
Did you know that National Children's Dental Health Month was started by the American Dental Association in 1941? What started as one day has turned into a month long campaign to bring awareness to parents of the importance for children to develop good oral habits at an early age to ensure a lifetime of healthy smiles.
The American Academy of Pediatric Dentistry (AAPD) regularly recommends that children receive their first dental exam no later than one year of age to head off potential early dental problems. The American Association of Orthodontics recommends children begin a Pre-Orthodontic Program by age seven.
There was a time when parents would wait until their children were teenagers or until all of their adult teeth were in before even considering braces. What we know today is that earlier intervention can actually prevent some problems from occurring or getting worse. By the age of seven, most children have a mix of baby teeth and adult teeth, making it easier for an orthodontist to diagnose and correct tooth and jaw problems sooner and without surgery. Dr. Misuraca and his staff choose to take proactive measures while children are in our Pre-Orthodontic Observation Program such as:
Correct and guide the growth of your child's jaw to help the permanent teeth come in straight
Regulate the width of the upper and lower arches
Create more space for crowded teeth
Avoid the need for permanent tooth extractions later in life
Correct thumb sucking and help improve minor speech problems
What Are Common Early Treatments?
Dr. Misuraca was asked about the most common observation treatments he performs. Below are the areas he looks for during the observation program. We hope this helps you in understanding the importance of an observation program.
Crowding
Children usually lose their baby teeth in the same order the teeth came in. If a patient does not lose baby teeth within what is considered the normal time frame and order, there are several issues that can require orthodontic intervention. Crowding of teeth may occur if the baby teeth are lost too soon. If baby teeth fall out too late, the permanent teeth may come in crowded and also be crooked. If a permanent tooth comes in before a baby tooth is lost, it can create crowding. Although crowding isn't an emergency, it is something that can affect the smile or bite of a child. If a child loses a tooth due to trauma or decay, early orthodontic treatment can include using a spacer to make sure that the permanent tooth comes in correctly.
Overbites
While there are overbites that are hereditary, others are caused by malformed jaws. An overbite is a malocclusion and it occurs when the upper jaw is longer than the lower jaw. This is because of an underdeveloped lower jaw, or an overdeveloped upper jaw. Factors like thumb-sucking, tongue thrusts and prolonged bottle-feeding can result in overbites. Other habits like biting nails and chewing eraser-heads are also know to contribute to overbites.
Underbites
An underbite is a malocclusion in which the lower teeth overlap the upper teeth. This typically occurs when the lower jaw is longer than the upper jaw. The severity of an underbite can range from mild (where the two rows of teeth almost meet) to severe (where the teeth do not meet at all). The main cause of an underbite is a misalignment of the lower jaw. Some patients are born with it; others inherit it; while yet others may develop an underbite because of poor dental care and bad habits.
Underbites don't always cause problems. However, even if your child doesn't suffer from a speech impediment or sinus problems, they may be subject to teasing from other children. Early orthodontic treatment involves taking x-rays and a mold to determine the cause of the misplaced bite. Then, treatment is customized for each child.
Children with underbites typically have trouble eating and speaking. Some might also suffer from chronic jaw pain, headaches and ear aches, tooth decay, halitosis, sleep apnea and other breathing difficulties.
Dr. Misuraca monitors a child's dental development until the time is right for treatment. For more information about our Early Pre-Orthodontic Observation Program or to get started with a complimentary consultation please call us at (225) 766-3300.