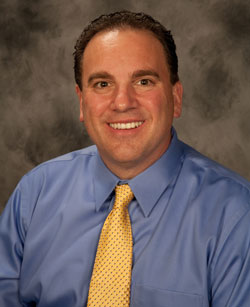 My mission as an orthodontist is to make sure that my staff and I provide necessary treatment to the local community. This means that not everyone who comes in is a candidate for orthodontic treatment. It is truly about making a lifetime difference in someone's self-esteem, health, and smile.
One of the most special parts of my job is the relationships that I've made throughout the years. I encounter parents who came to me years ago for their own orthodontic treatment, who always have good memories of the jokes we tell or the kids' arcade or a particular fond memory of their orthodontic assistant. I guess it's a Louisiana thing, but these people are not just my patients—they are lifetime friends.
My Commitment to Education
I completed my undergraduate studies at Southeastern University and received my Doctorate of Dental Surgery from Louisiana State University. I also earned a Certificate in Orthodontics from the Louisiana State University in New Orleans. While at LSU, I received many awards and honors and was inducted into Omicron Kappa Upsilon, the National Honor Society of Dentistry.
I know that staying up to date on the latest technology and changes in orthodontic treatment is important. Orthodontia education does not stop upon graduation!
As an example, we use the latest technology in digital imaging and digital X-ray equipment. Techniques and technology are changing faster and faster, and I'm committed to making sure my patients receive the best treatment possible.
I am also committed to staying up to date with the latest technology and techniques in orthodontics through my memberships in many professional organizations, including the:
American Association of Orthodontists
Southern Association of Orthodontists